Welcome To
Arthur Elementary School
2630 B Ave. NE, Cedar Rapids, Iowa 52402 | 319-558-2264
A message from our principal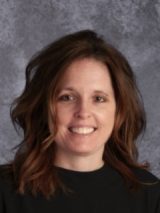 Arthur is the only school in Cedar Rapids Community School District that has a campus. The main Arthur building was built in 1914 and then added onto in 1947. The annex that is across the street on 27th Street was built in 1952 and as part of our new construction will be torn down in the near future to prepare for a new building. Over the years, our buildings have effectively filled the needs of many students, staff and parents. There are many Cedar Rapidians who proudly consider themselves an "ARTHUR KNIGHT"!
Our elementary school serves students in Kindergarten- 5th grade. We provide learning opportunities to our neighborhood students. We have specialists in the areas of art, media, music, physical education, and PACT. We are a Title I school and provide services for students needing additional support in literacy. We have a few special programs at Arthur. We have a couple special education programs who support students with academics and behaviors. We also have an ELL (English language learner) program that supports students with limited English skills.
Our highly qualified, dedicated staff works together with students and families towards the goal of developing students for their future. The emphasis is placed on teaching reading, written language, math, science, social studies, and social-emotional learning. We work hard together as a school community to establish a learning environment that promotes the development of positive self-concepts, effective problem-solving skills, collaboration, and respect for each other.
We look forward to serving you at Arthur Elementary and continuing the tradition of excellence that has been built at Arthur.
We want Every Student to be Future Ready!
In your service,
Jennifer Nurre
Principal
9
Languages spoken in our school
1:1
Personal devices for all students