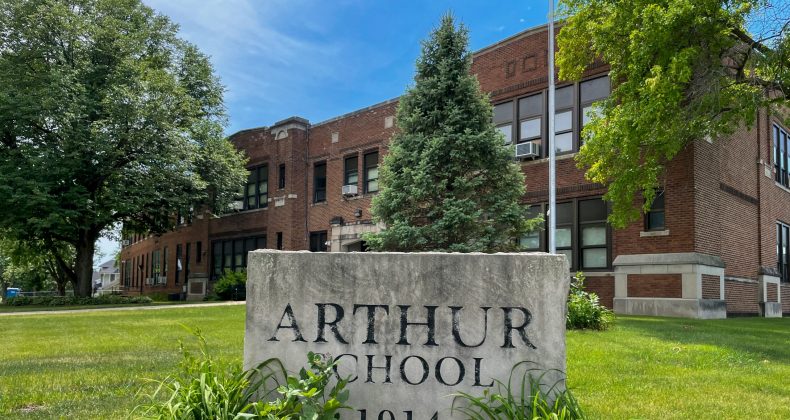 Arthur Elementary School meets each student's needs and takes them to the next level of learning and growing. We strive to make Arthur a place where all members of our community feel safe and cared for to be the best they can be. Staff works hard each day to encourage students to learn from their mistakes and to be creative problem solvers. We have a specific school improvement plan that guides us in focusing on the needs of our students that is aligned to the goals of Cedar Rapids Community School District. It's always a great day to be an Arthur Knight!
A number of co-curricular activities are available for students. Arthur offers both before- and after-school activities, including intramurals, Green Team and Magic Mallets. We have an active student council program that is chaired by a group of fourth and fifth graders to allow the students to give valuable input in our school community.
Arthur has an extremely active and supportive parent teacher association, which sponsors many after-school enrichment opportunities, organizes school skates, book sales, fundraisers, Square 1 Art, trunk or treat, movie nights to name a few. Our school enjoys a school + community partnership with Mt. Mercy University. We love welcoming Mt. Mercy students into our classrooms to help our students. It is a great partnership: they help our students with new and upcoming techniques, and we help them with real, authentic practice in the classroom. The university also welcomes our students to their campus with activities that include good sportsmanship day with the student athletes and a college visit day to introduce students to the opportunities that college offers. We are also partners with the Big Brother and Big Sisters organization, and have students paired with adult lunch buddies from the program.
Arthur is named after Chester A. Arthur, the 21st president of the United States. Arthur opened its doors in the fall of 1915, and was the first CRCSD elementary school to have an auditorium.
---
Key contact